Difficulty styling your body! Feels like your body shape doesn't fit into the usual "hourglass" or "pear" categories? The search ends here because we're exploring the realm of the plus-size inverted triangle body shape today! Hence, if you have broad shoulders and a full, bobbly bust? This is the guide for you.We all have insecurities, but the key to feeling confident is to learn to accept, appreciate, and work with what you have. In this piece, we'll show you how to highlight your contours and create a balanced shape. Let's be honest, who doesn't appreciate a little curve accentuation?
Don't worry, this isn't your standard "one-size-fits-all" article. We will be focusing on the plus-size inverted triangle body shape. Understand that everyone's body is unique, plus, you are beautiful the way you are and what works for you might not work for another. That said, included in this article are specific styling advice and product recommendations for the inverted triangle body shape.
So, grab an armchair and get ready to learn how to embrace and flaunt your curves like a queen!
Understanding Inverted Triangle Body Shape: Before we dive into the specifics, let's first understand what an inverted triangle body shape is. This body type is identified by broad shoulders and a wide upper body, with a narrower waist and hips. Many models, celebrities and athletes have this body type, but it can be a challenge to dress for everyday occasions if you are plus size.
7 Common Complaints Faced by Plus Size Women with Inverted Triangle Body Shape in Styling:
"Fashion is not a size, it's an attitude," says the popular saying and it is true. Sometimes, even with an angel's attitude, it can be a struggle to find clothes that suit your body shape just right and if you're a plus-size babe with an inverted triangle body shape, you know the struggle is real. From limited options to feeling like a "V" shape, it can feel like the fashion world is against your shine but perish that thought! We're here to address some common pain points and offer some tips and tricks to help you blossom in those beautiful curves of yours. Ready? let's dive, shall we?
A Guide for Inverted Triangle Body Shapes
Guide 1: Draw attention to your lower body by highlighting your lower body one way to balance out your upper body. Wear clothing that flatters your hips, legs, and butt. Try high-waisted pants or skirts that cinch at the waist and flare at the hips. This will create an hourglass shape and balance out your proportions. You can also opt for A-line or skater dresses that flare out at the bottom.
Guide 2: Show Off Your Shoulders, broad shoulders are nothing to hide! Instead of covering them up, flaunt your assets with tops that flatter your neckline. Off-shoulder and boat-neck tops will create a soft, feminine look that will have heads turning and don't forget about embellishments and ruffles around the neckline, because who doesn't love a little extra sparkle?
Guide 3: Belt It and Love It when in doubt, belt it out! Adding a belt to your outfit can work wonders in creating a more feminine silhouette. Try cinching a blazer or jacket at your waist or wearing a wide belt around your natural waistline. Trust us, you'll be feeling like a million bucks.
Guide 4: Layer Up, Layers can be your best friend when it comes to balancing out your upper body. Try pairing a flowy cardigan or kimono over a fitted top for a more proportional look or layer a vest/blazer over a dress or skirt to create a whole new level of dimension.
Guide 5: Accessorize Like a Pro, accessorizing isn't just about adding some bling to your outfit. It's also a fun way to draw attention to your favourite features. Opt for a statement necklace or earrings to highlight your face and neckline or add a scarf or headband to channel your inner bohemian goddess. The possibilities are endless!
Top 5 Shapewear Options for Accentuating Your Curves: 
Ladies, listen up! If you're blessed with a big bust and a plus-size inverted triangle shape, choosing the right shapewear can be a bit of a challenge but don't worry, we've got your back! Here are some options to accentuate your curves without squishing your breasts or making you feel like a sausage:
Real-Life Examples of Plus Size Inverted Triangle Body Shapes and How They Embrace Their Curves.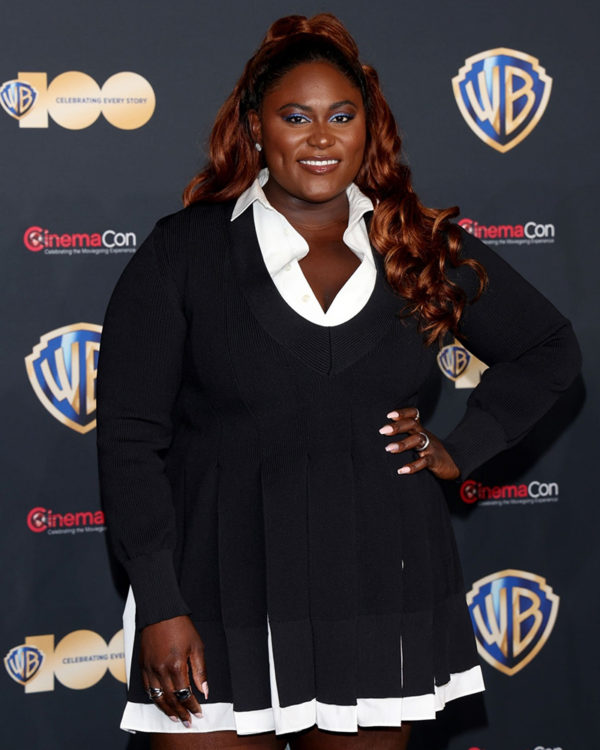 In conclusion, we hope these tips have helped you feel more confident in dressing your plus-size inverted triangle body shape. Remember, fashion should be fun and empowering, not stressful. So go ahead and experiment with different styles to find what makes you feel the most beautiful and comfortable. Don't forget to add a touch of humour to your ensemble, because a good smile is always in fashion! Subscribe to our newsletter for more fashion tips and follow us on social media for the latest trends and inspiration. Now go slay in those curves, girl!