These days everyone knows what a waist trainer or waist cincher does plus, how "near to perfect look" it gives us. We have the Kardashians, Nicky Minaj etc. to thank for the immense publicity. Now, we all want to look fabulous and have various products to achieve our fashion desires.
We know that everybody has different needs and everyone is different. In a quest to achieve the 'celebrity look' we all make the mistake of thinking every, and/or any contraption termed body shaper will serve our needs at any or all times. But, this is not true. Not all the time.
It is important to know the difference, why a cincher, cinches and latex waist trainers. This can go a long way to make or break your waist training journey. The design of each garment is best suited for different purposes and results!
In this article, we discuss the most important differences between these supportive garments (waist cincher & waist trainer). There is still a fair bit of confusion about how the two are different. Some clients describe what they want as follows,
"Hi Dami, I want my waist 'snatched'" or "I prefer the cinched look" or "I need a waist trainer for my events" and so on.
To them, the term "waist trainer" or "waist cincher" refers to nearly every imaginable contraption/garment that is meant to go around your waist to give you a good fit. Regardless of when or how you intend to use it. Some celebrities like Kim Kardashian have been seen wearing both waist trainers and waist cinchers
DIFFERENCES BETWEEN THE WAIST TRAINER AND WAIST CINCHER
The confusion in the body-shaper world usually revolves around these two. Both garments are worn on the under-bust and stop on the waist-line. The difference between waist trainers and waist cinchers is summarized majorly as,
The Material.
Intended Use of Both Garments.
Length of Time Worn.
The Material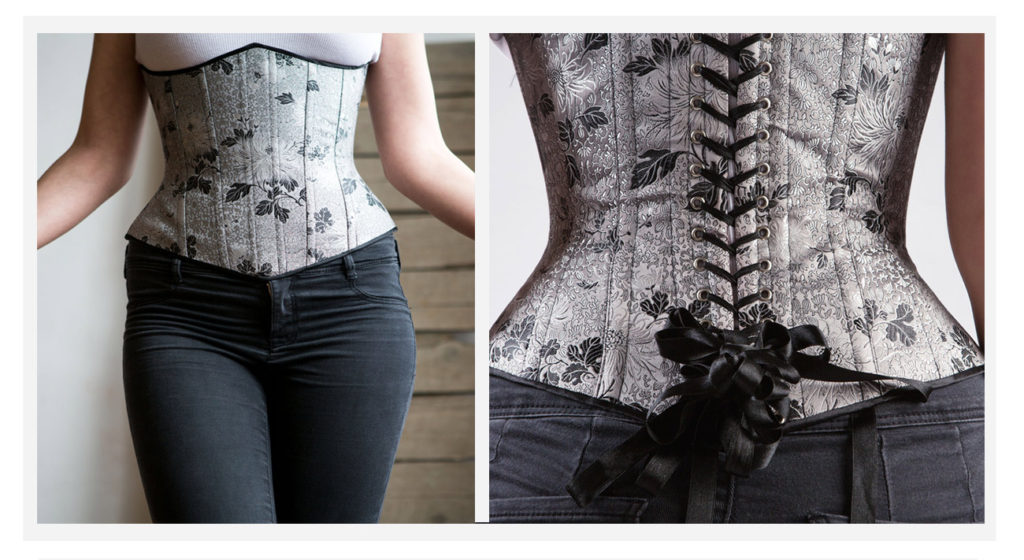 Waist trainers: A waist trainer is a device similar to a corset, typically manufactured from thick elastic fabric and hard metal boning. It is worn just under the bust and over the mid-section. The waist trainer is cinched up with a lacing system, hooks or velcro or other tough fasteners while holding the wearer in place.
The Velcro strap, lacing system or bra-style hook and eye tightening system is a common feature with waist trainers. While you can get instant results, training requires that you wear the garment frequently over a period of months. Benefits of the waist trainer include posture improvement. It helps you sit and stand up straight.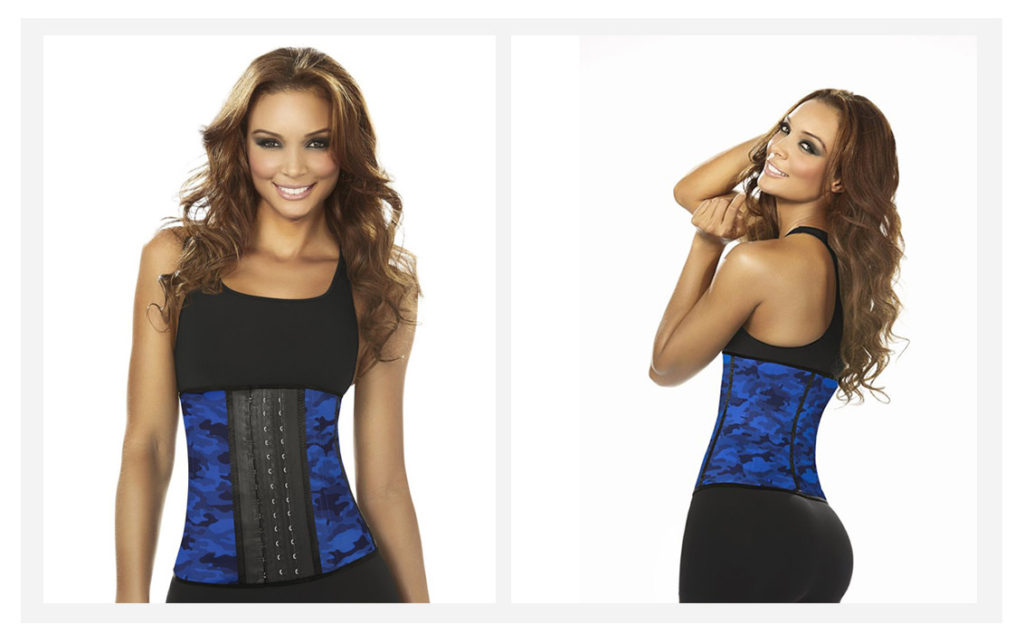 Waist cinchers: They are made from both latex and non-latex materials. The different materials used include; 100% hypoallergenic external latex, cotton, spandex, lycra in different proportions depending on the design. It comes in bra-style hook, no-hook,  zipper lock system for better gripping facility.
The garment is soft and smooth. Designed to fit from the under-bust to top of the waist, complete with cotton lining to sculpt and flatten your waist in a flash. Cinchers creates compression in your core bringing about thermal activity and increasing perspiration. This process allows toxins and impurities to be eliminated via the skin while activating
adipose tissues (fat cells) for elimination.
The Intended Use of Both Garments.
A waist trainer can become a waist cincher also when used for the purpose of creating an "instant" slimming look or effect. In other words, your waist trainer can be used to "cinch" your waist as well!
Look at it this way: your black leggings for casual outings can also serve as jogging pants, right?
It's important to know that, the same way, not all black leggings make the best jogging pants, not all waist cinchers make the best waist trainers (and vice-versa!).
One great way to remember the difference is to say that a waist cincher helps to train your body into your desired shape in the long run while a waist trainer helps you look slimmer in a pinch. Up to 1 to 3 inches instantly.
Length of Time Worn
Waist cinchers: subtly helps to 'train' the body into shape. Of course, the plan must include exercise and weight loss diet. They are to be used over a long period of time to create subtle changes in one's appearance. This may include in the long run; a slimmer waist, more evident hips, and even a flatter belly.
Just like not all spandex leggings are well-suited for use in one's jogging exercises, so too, can it be said that not all waist cinchers are properly suited for waist training. Waist cinchers are to be worn for long periods (up to 12-hours) each day, for many days in a row. Above all, it is all about training your body—not forcing it! Helping you achieve the elegant look in the long run.
Waist trainers: So you have that hot date! You want to look slim and snatched up instantly? Get a waist trainer! They are to be worn when you desire an "instant" slimming look/effect, for a short period of time. These products are always designed more for performance than they are for comfort.
In spite of, you'll find that many of it are also lined or made with cotton and designed with comfort in mind. A similar garment is a corset that has historically been considered an enhancement of an upper-class or royal Lady's formal wear.
These garments were used as undergarments in the past (and still today) to reduce/cinch a woman's waistline when wearing formal attire. Waist trainers are usually smaller and not too robust in their design. Besides, they are to be in use for only a few hours at a time on single occasions.
There's nothing to stop you from wearing a trainer for longer, or for many days nonstop; the downside is that the product design offers higher amounts of compression and can become very uncomfortable.
Tip: Just because you could wear a waist trainer every day doesn't mean you should. Trust us on this one.
Concluding thoughts
As you may have noticed, waist trainers and waist cinchers are often indistinguishable from one another. These garments are often described and sold as "waist trainer cincher corsets." Try to differentiate that one!
Our Pro Tip: We advocate focusing on how you plan or intend on using your body shaper (waist trainer or waist cincher). Also, keep these slight differences in mind when you read about celebrities or bloggers and their waist training process.
Concentrate on looking for the features in the garment, you are confident will help support your goal. Remember, it is about the journey too, not just the destination. Eat right, and Exercise well. If your plans are to train your waist over a period of months, then shop for a waist trainer that will be comfortable, firm, durable, and dynamic for that duration.
Remember with these garments, quality comes at a certain price. At the same time, having multiple body-shapers helps ensure the garments last longer. Now, how would you make your choice? Let's read your thoughts in the comments.